Metal Double Twin Size Lofts
Product Price
$274.99
Product Review Score
4.45 out of 5 stars
121 reviews
When you order through these links, we may earn a commission at no additional cost to you.
Additional Product Details
【2 Loft Beds in 1】: This L shaped loft bed features 2 twin size Loft beds with desk, it could be used for over night friends of your kids,perfect for limited space. The increased sleeping capacity is the perfect solution for cottages, extended family, out-of-town guests or hosting your kids' friends for a sleepover.
【L-shape Loft Bed with 2 Desk】:This twin size loft bed is built with a comfortable sleeping space with a spacious and useful workstation combines double desk under the loft bed. With this collection, you can turn your space into a workstation, a reading book or a craft area. The area below the corner loft bed can be used to study, lounge, play and even store belongings.Ideal for space saving needs.
【Space-Saving Metal Loft Beds】: Our L shape loft bed with 55.5" height storage underneath, it could be used as kids play area, or you can also put your dressers to make the best use of your space. Great under bed space can be decorated as a personal workstation or storage space. With this space-saving design and sturdy construction, this twin size two loft beds is meant to be your best addition to your bedroom.
【Designed for your child's safety】: All four sides of the L-shape loft bed are equipped with protective guard rails for ultimate safety. The sturdy angled ladder makes it easy for kids to climb up and down,and the ladder bar won't hurt your bare feet.Secured 20 metal slats provide ample support, no additional box spring is needed.
【Easy Assembly】: Some assembly is required, although we have provided clear instructions and tools. This L-shape twin loft bed will come in two packages, sometimes the two boxes will not arrive in same date, hope you can wait for 2-3 more days or contact us for more help.
Our Policies
Secure Checkout

Guaranteed safe & secure

Easy Returns

Fast & easy product returns
More options on eBay...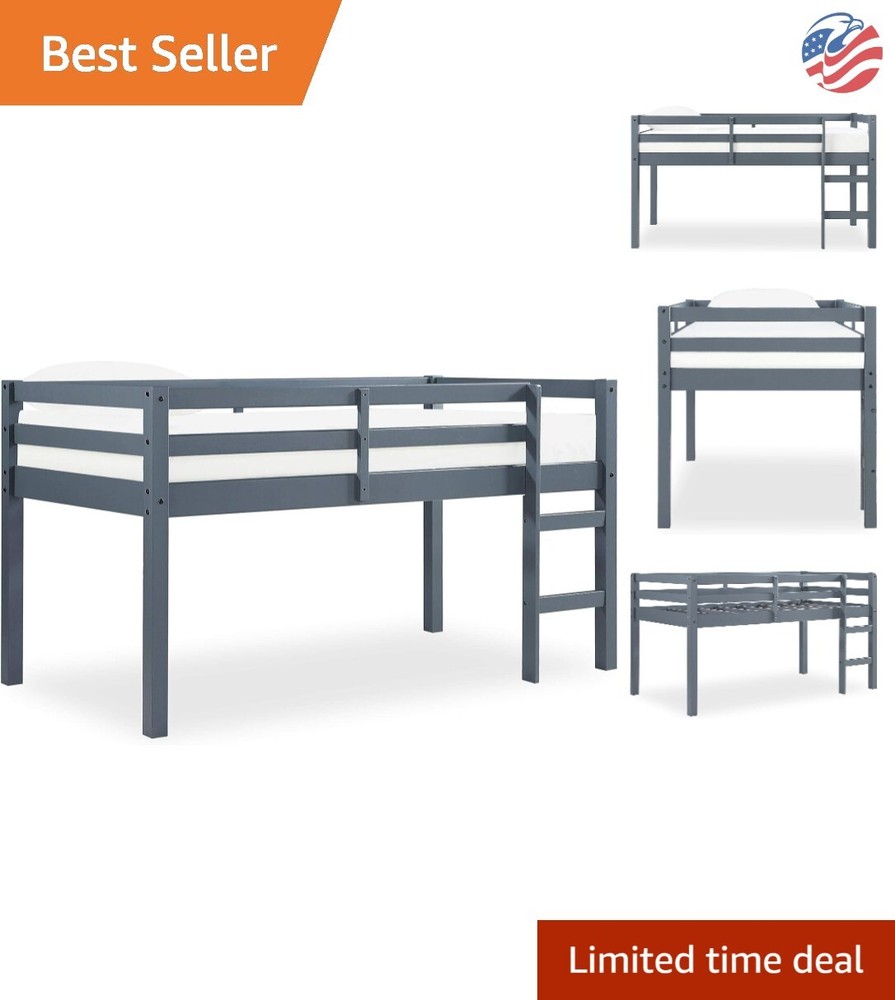 Sturdy Durable Compact Kids Twin Loft Bed - Space-Saving Grey Design
When you order through these links, we may earn a commission at no additional cost to you.